The spend management solution partner for Ramp in LATAM
Discover how Clara can help your Business operate with agility and financial clarity.
Credit cards
Corporate spend platform
iOS & Android App
Clara spend management solution will help your company and your team to be more efficient.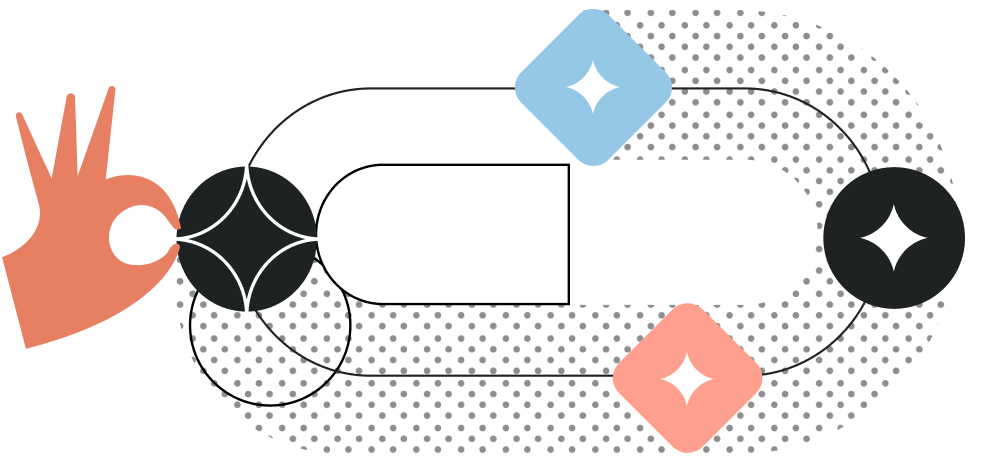 We have credit cards that suit
the needs of your company
Virtual Card
Make online purchases safely. Create all the virtual cards you need costless and use them immediately.
Clara Business
Get physical cards for free without annual fees for each team member. Receive them wherever you decide, free delivery.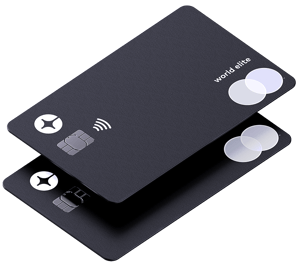 Clara World Elite
Get one of the most exclusive corporate cards in the market for $250 USD annually. Designed for high executives.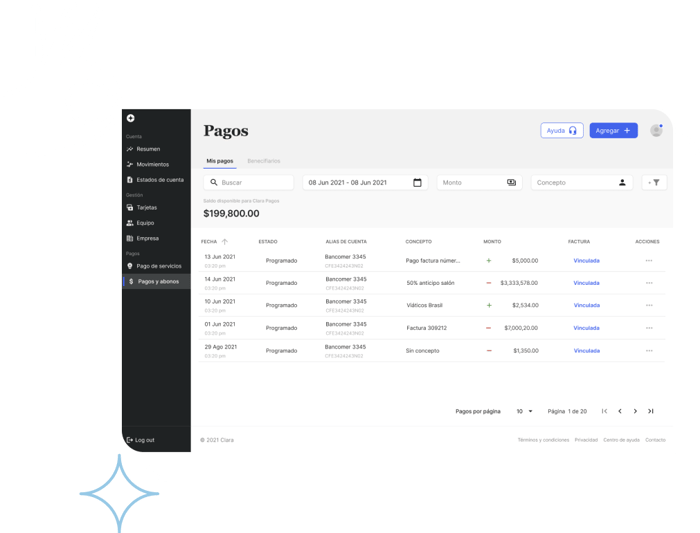 All your payments,
one platform

· Use your Clara's credit to finance your payments
· Watch your expenses in real time
· Pay to any bank, anytime
· Sync your invoices

Financial freedom for your team

With Clara's spend management platform can authorize, adjust or approve the credit limit for anyone in your team.

Real-time transactions

Access all the transaction details from your company, real time, from anywhere though Clara's control panel.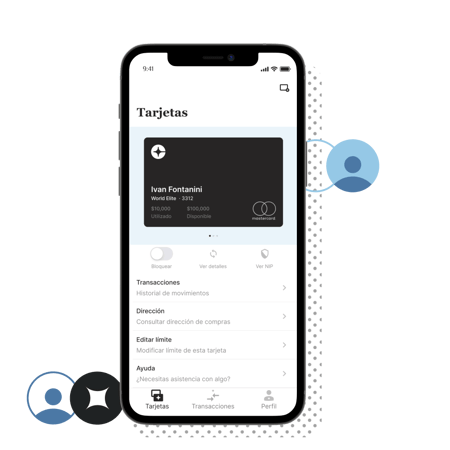 Discover how partners in Latam are using Clara
to operate with financial clarity and agility

"With Clara, we can make payments on our own pace, without limitations from banks. While starting YEMA, we could barely get a corporate debit card"

René Candia
Cofounder

"Using Clara has facilitated our team to improve financial management because we control resources on each card from the platform. It has been also really useful for unforeseen disbursements."

Regina López
VP Finance
"Clara's card have been of great help for the team because we no longer have to deal with corporate travel expenses. Additionally, we have full control and order for all transactions"

Cecilia González
Finance & Management

"Clara helped us digitalize our financial control, speed up our purchases and have full control. We stopped focusing resources on manual tasks and allowed us to focus on the company's growth."

Roberto Cebrián
Cofounder
Pay with Clara and save money with our allies

With Clara Benefits save up to USD $200k in marketing platforms, e-commerces and professional services.





Start with Clara now, for free.