Marathon Ventures and Clara partner to offer the best corporate credit card and spend management platform
By signing up with Clara, you will receive the following exclusive benefits:
$500 USD Welcome Bonus
Free World Elite Card per $50,000 USD on your credit line amount ($250 USD annual fee waived)
Access to our best cashback offers (varies per period)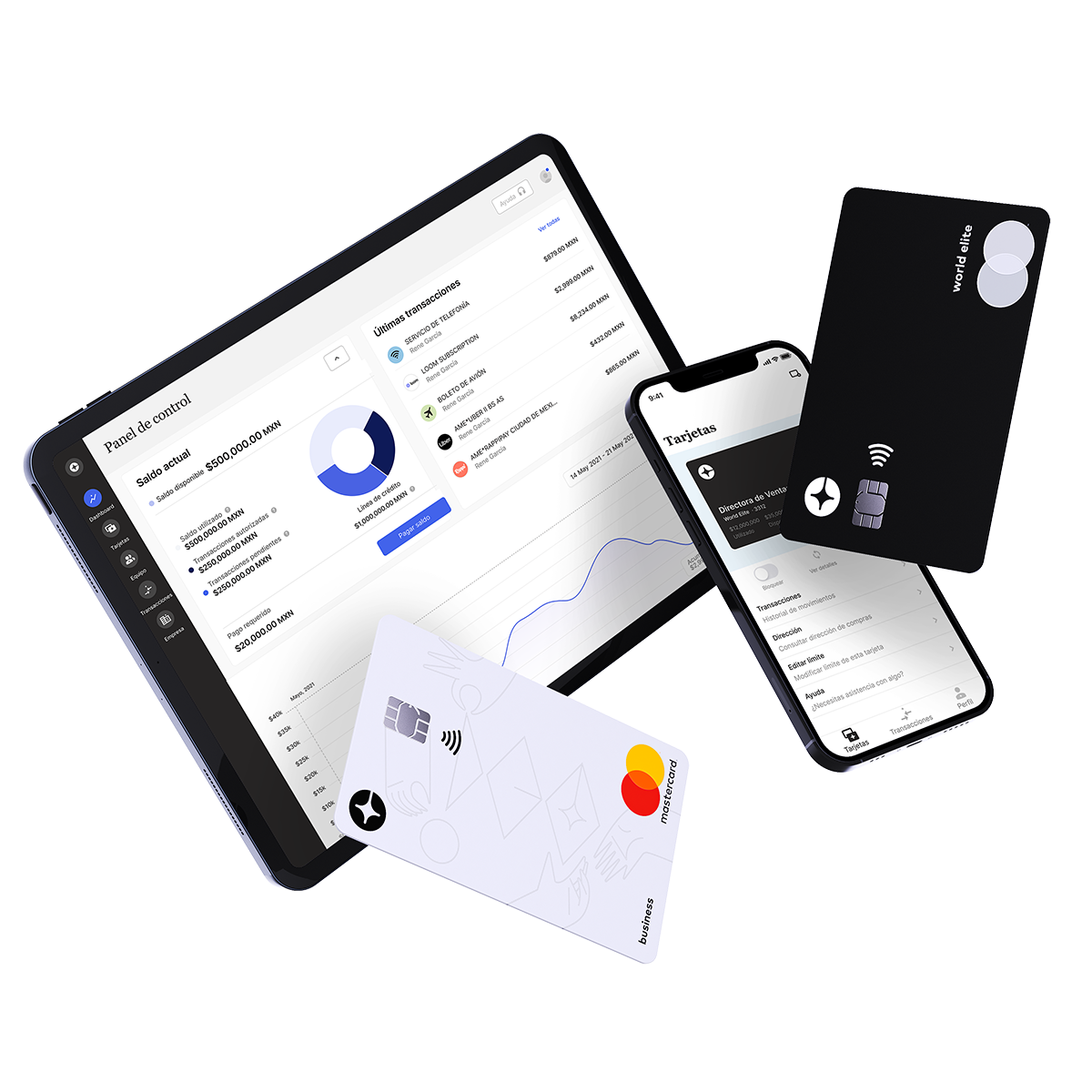 We have a credit card that suits
the needs of your company
Credit line that matches your needs
Personal warranties are not required
Personalized service
International acceptance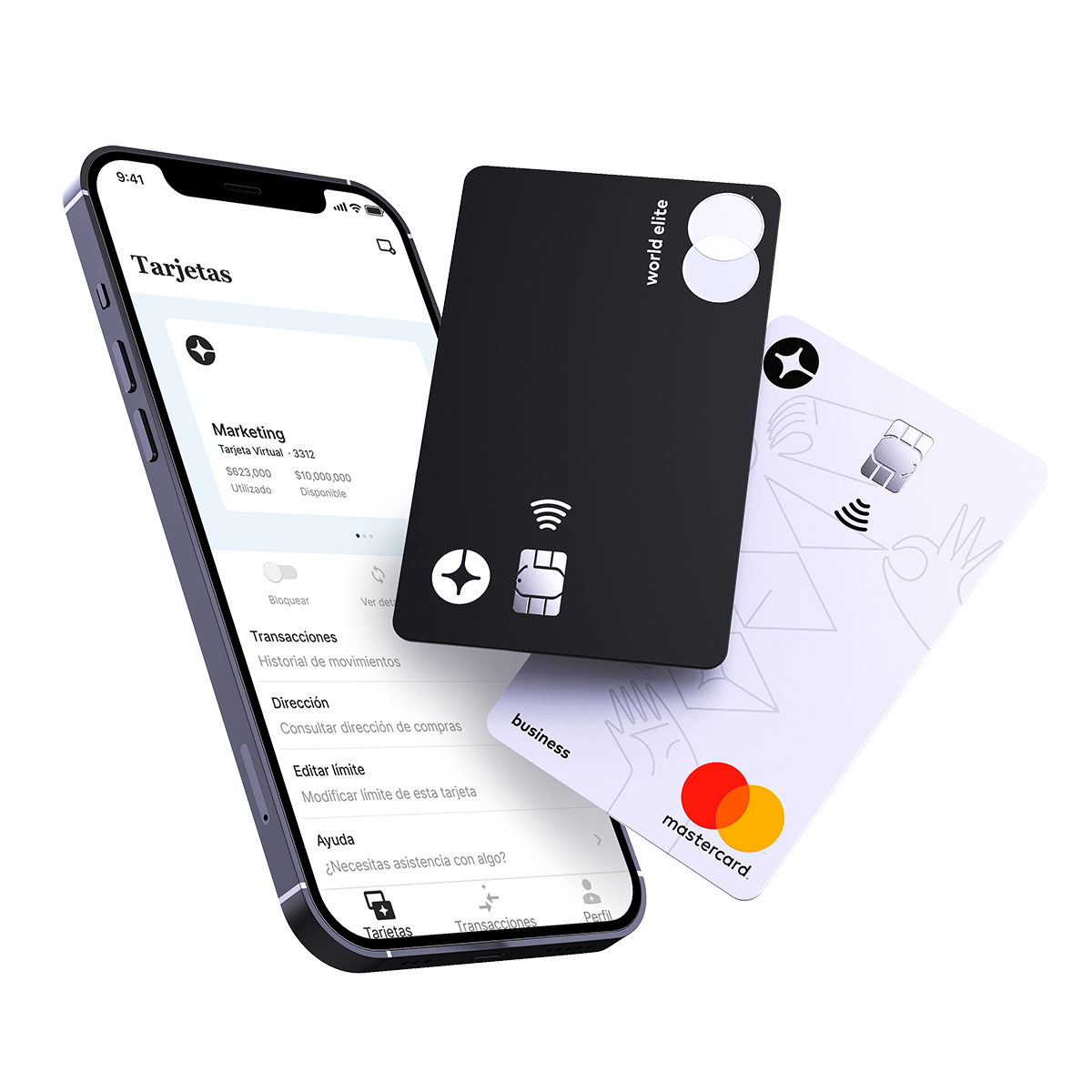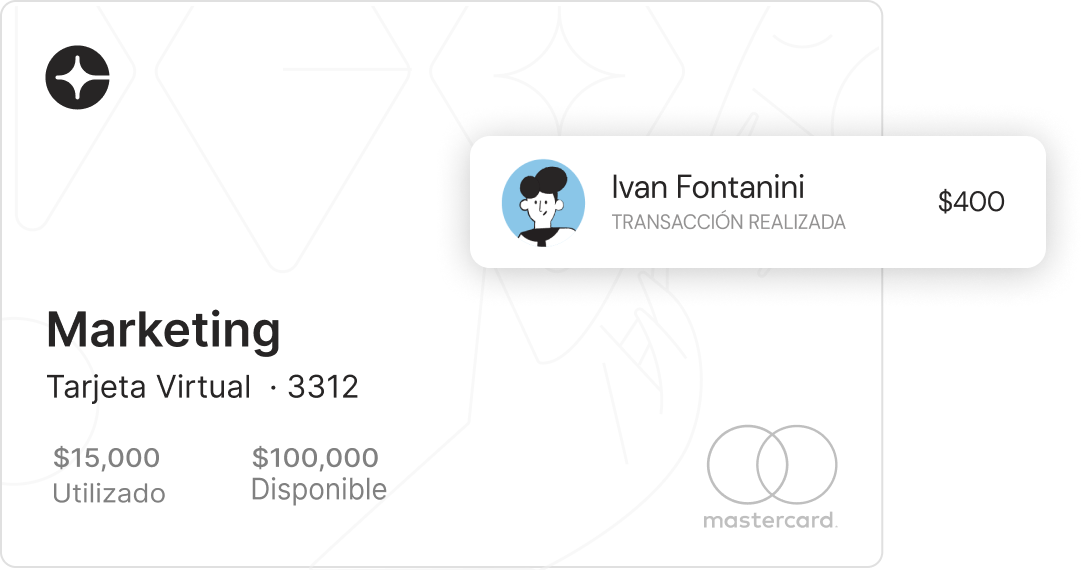 Clara Virtual Card
Make online purchases safely. Create all the virtual cards that you need without any cost and use them immediately.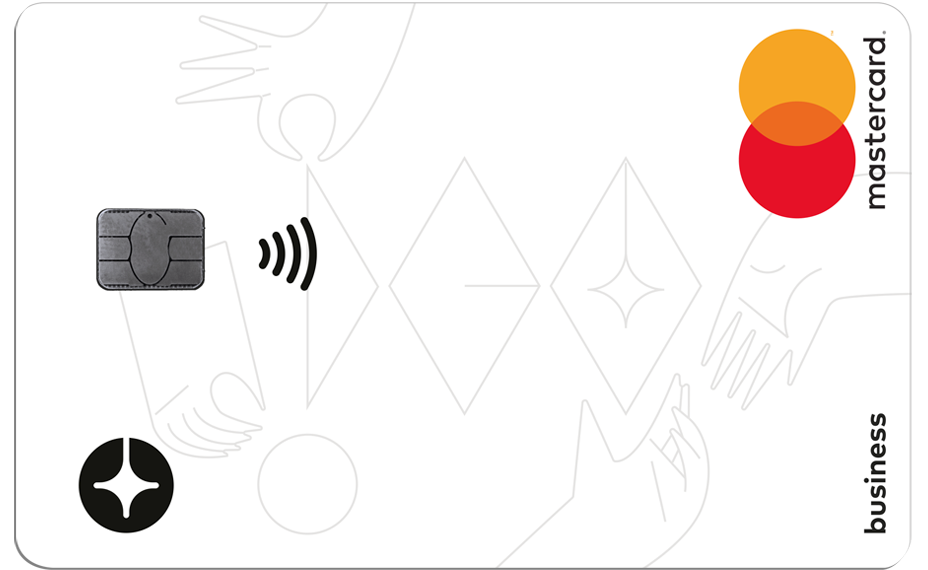 Clara Business
Create a physical card without any costs or annual fee for each team member. Receive it where you decide, free delivery.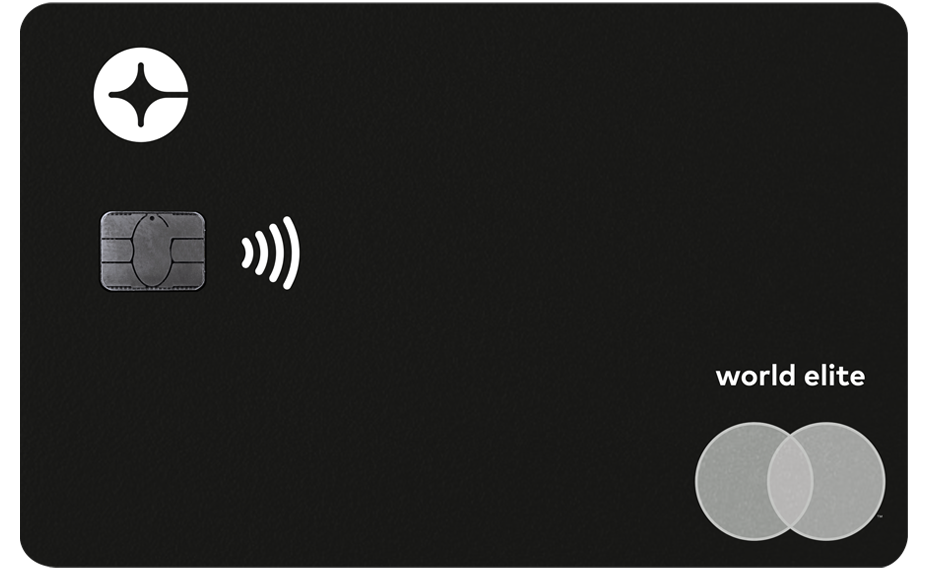 Clara World Elite
Get one of the most exclusive corporate cards of the market, ideal for high executives for $250 USD annually.
All your payments, one platform
Make and/or schedule up to 100 payments in one step
Pay any bank, anytime
Use your Clara card to finance your payments
Pay automatically with your invoices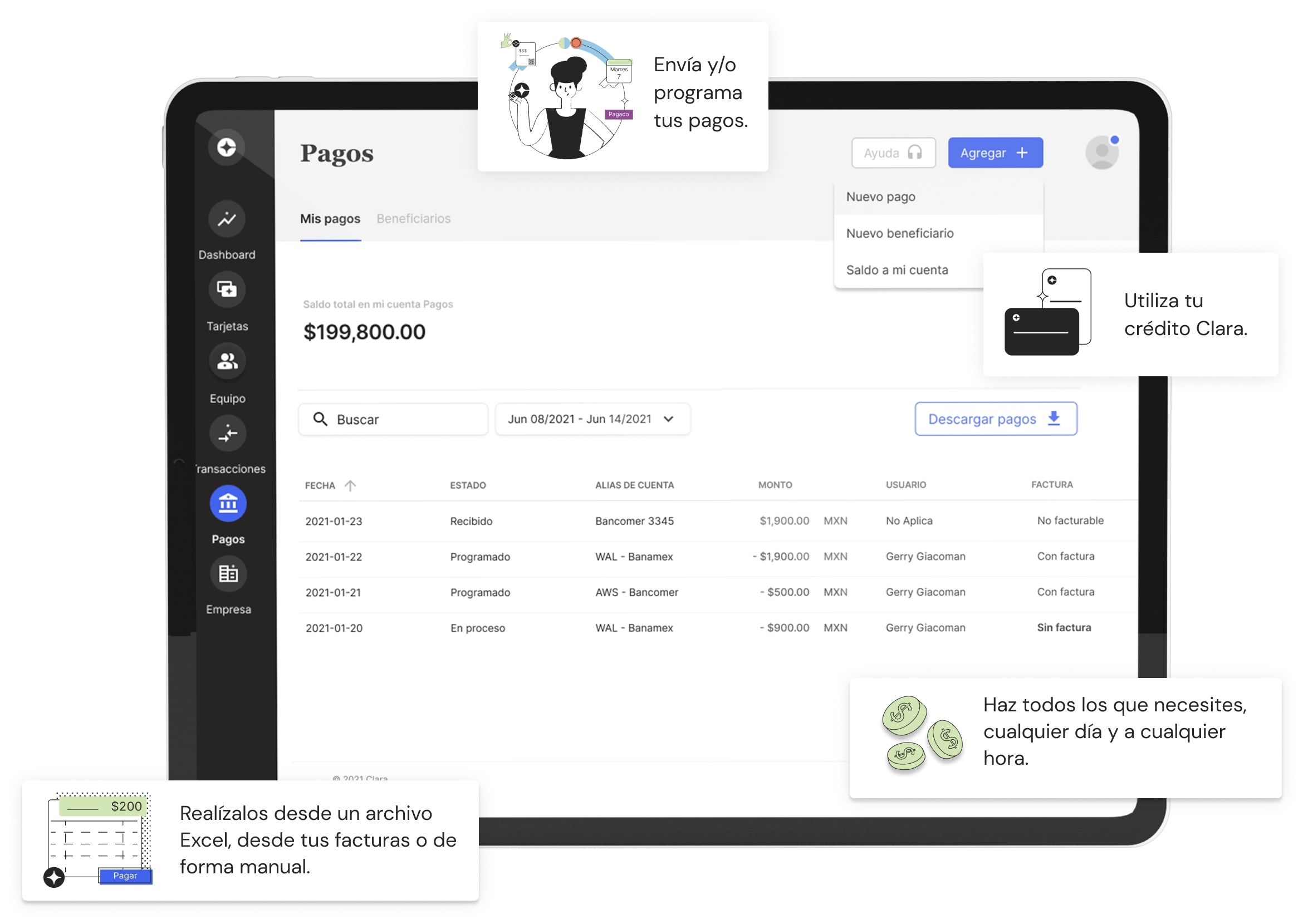 Empower your team and keep control
With Clara's spend management platform can have available funds whenever you authorize it.
Visualize transactions in real time
With Clara, employees, C-level executives and finance team can access expenses information whenever they need to.
Chase results, not invoices
No more lost time linking vouchers to invoices. With Clara, the whole process is simple.
Immediate Sign up

Zero bureaucracy

Security

Total visibility

Local compliance
Create your Clara account in minutes
Forget about long lines to open your corporate account.
Forget about unnecessary bureaucracy
We are clear at all times. We designed a simple onboarding process that can be completed wherever you are.
Your information is in good hands
Clara operates under the highest security and confidentiality standards.
Team expenses always under control
Visualize all transactions in real time, assign limits, receive alerts and organize expenses per employee, area or location
In Clara, we work under local compliance
Clara has international acceptance but operates under local compliance. Say goodbye to currencies exchanges and unnecessary taxes.
Start today - for free
Managing your expenses with Clara is free for your company. We do not charge any fees or annual fees for virtual or Business cards. Clara receives a small percentage of each transaction, paid by merchants where you use your card.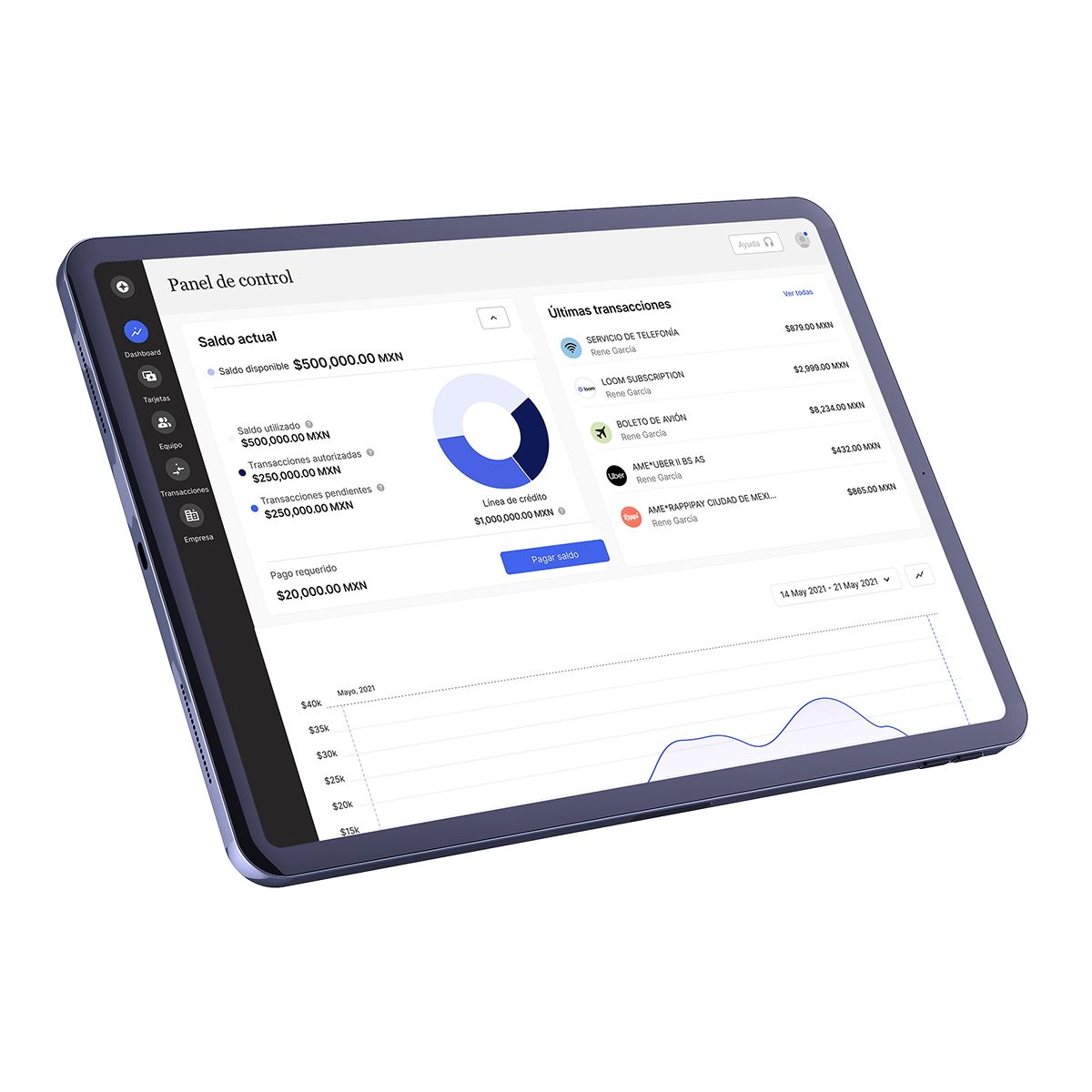 What our users say about us

Cecilia González
Finance and Management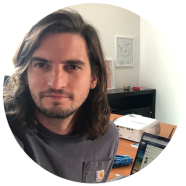 Roberto Cebrián
Cofounder
Backed by the top investors